Embedded resistors/capacitors
Embedded components like resistors/capacitors are fabricate within the layers of the printed circuits boards, that improved electrical performance and allow more surface.
Advantages of embedded resistors/capacitors components:
Embedded components can reduce EMI,cross talk and noise from other components.
Package replacement-Miniaturization.
Protected against external environment impact.
less solder joints.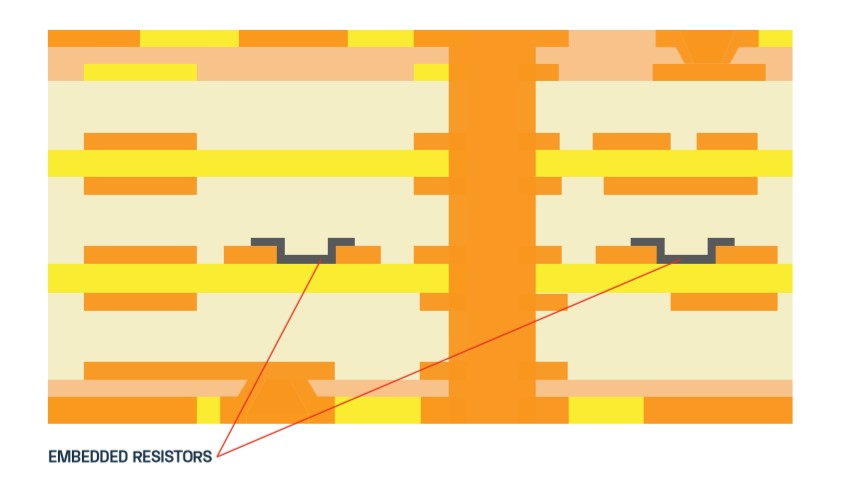 Design- embedded resistors
The design of resistor shape is determined on final resistor required value and embedded resistance material value.
The basic equation for calculating resistance is:
R = Rs(L/W)
     R = resistance in ohms
     Rs = sheet resistance in ohms/square
     L = length of resistor
     W = width of resistor
For Example:
Sheet Resistivity (Rs)= 50 ohms/square
resistor Length= 20 mil
resistor Width= 10mil
R=50 ohms/square X(20mil/10mil) = R=100 ohms
The final resistance tolerance depends on the PCB manufacturer's etching process, it's recommended to adjust the resistor length and used fixed resistor width.