Rigid-Flex PCB is a board that consists of a combination of rigid and flexible printed circuit boards. These boards are designed by combining flexible circuit boards with one or more rigid boards.
Advantages of rigid-flex PCB:
3D design freedom.
Dynamic possibilities.
Lower volume and weight.
Reliable connections.
Simple assembly process.
Cost reduction.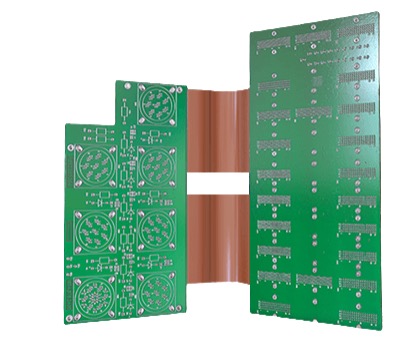 Rigid-Flex PCB Base Materials
For standard rigid we use FR4/(or other resin) cores and prepreg.
For flex-rigid we use:
Flex clad materials.
Cover layer.
No flow prepreg.
Bond ply material.
Rigid clad material.