Trust, confidence and resilience
Fineline VAR's MD, Clive Wall, emphasises the importance of a can-do attitude and audited processes during this turbulent period
In the last year, Fineline VAR has seen unprecedented growth, with an increase of 80 per cent on 2020 and a growth trajectory unmatched by any PCB supplier in the UK. 
Fineline VAR's managing director, Clive Wall, explained: "As a value-add PCB supplier much of this is down to our service culture, backed by our extensive supply chain. Our team has a can-do attitude, supported by robust audit processes to ensure approved factories are capable of meeting the technical and service demands of today's PCB buyers. As part of Fineline Global, the company has the strength of a global business, without losing the benefits associated with supplying customers, locally.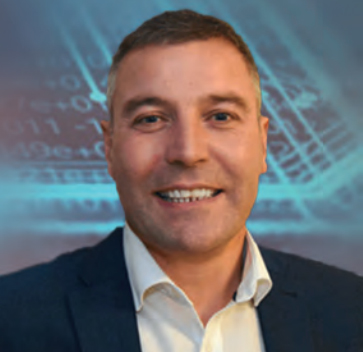 "Whilst the PCB industry faced turbulent times in 2021—with escalating costs and extending lead-times—Fineline rose to those challenges, growing its market share while meeting and exceeding customers' needs. Customers trust the company to provide the best PCB supply chain solutions. We are responsive, communicate in an open and transparent way and, above all, we are resilient. Resilience has become one of our defining business characteristics this year—the resilience of our team, our financial resilience, the resilience in our ability to manage the challenges.
Our open approach to customers, both existing and new, instils confidence. We know the challenging times are not over, but we are confident that Fineline will remain agile and adapt quickly to any changes to ensure we remain a market leader in PCB supply.
The article features here in Electronics Sourcing Magazine.