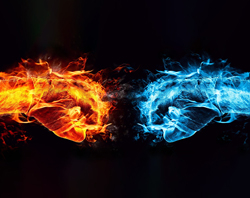 Temperature management for printed circuit boards.
As applications demand more complex electronics, one of the major challenges for engineers is managing the increase in power density of components and the associated heating of the circuitry.
By Adrie van Lankveld, NPI Manager.
The majority of defects in electronics applications are caused by increasing heat so efficient PCB thermal management is a vital consideration for PCB designers.
Fineline's global PCB experts will guide you through the development cycle – and all along the supply chain – to deliver a tailored PCB solution for you with the correct specification, on time and at the right cost.
We have several solutions to protect your assemblies using our PCB heat dissipation concepts:
1) Thermal Vias
2) Metal core printed circuit boards
3) Heavy copper printed circuit boards
4) Copper Coin / Inlays and Inserts
Selecting the right technology for you, will depend on the complexity of the application.
Contact :
Adrie van Lankveld: Tel: +31 630 965 333
Or via e-mail: adrie.lankveld@fineline-global.com